Harley Fathers Day Gift Ideas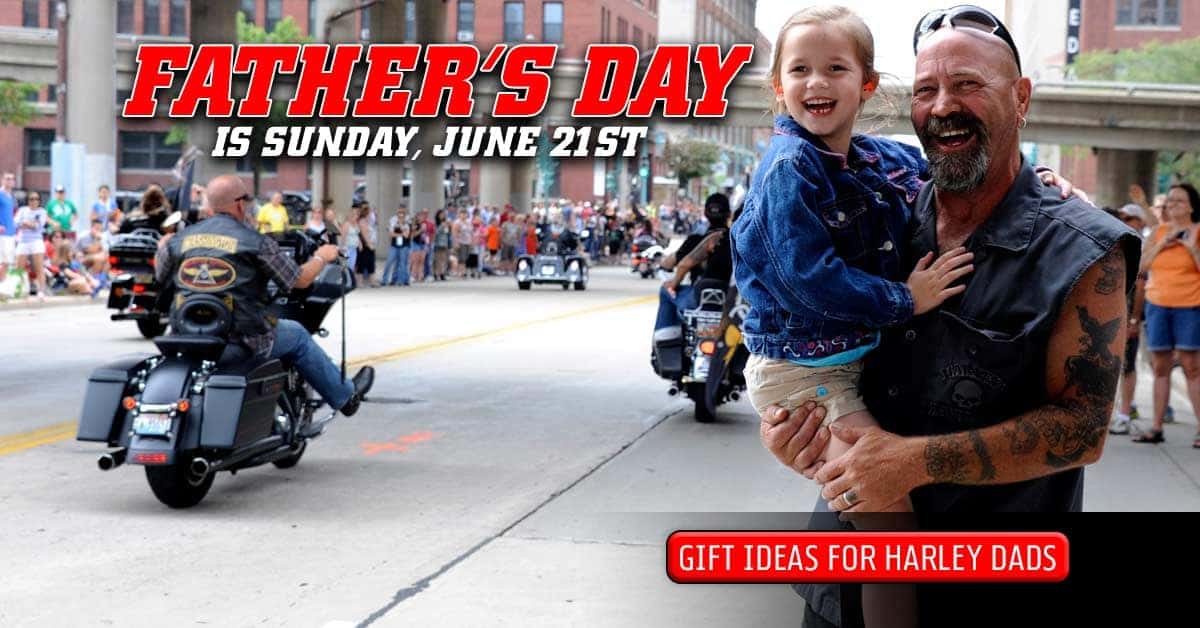 Looking for a Father's Day gift idea for the Harley dad in your life? Stop by or contact us today and the MotorClothes team will be happy to help.
The Man. The Myth. The Legend.
Let's hear it for our dads who taught us to ride proud and live loud. Check out our Parts & MotorClothes Depts for great gift ideas for Harley dads.

Licensed Harley Men's Carter 6″ Motorcycle Boots
Part# D96006
---

Licensed Harley Eagle Mug
Part# HDL-18802
---

Licensed Harley Bar & Shield Silicone Ice Cube Tray
Part# HDX-98500
---

Licensed Harley Rugged Eagle Embossed Tin Sign
12.5″ x 17″
Part# 2011391
---

Harley 3-in-1 Denim Riding Vest
Part# 98175-17VM
---

Harley Trenton Mesh Riding Jacket
Part# 98111-16VM
---
---