This Weekend's Events Impacted at Rockstar Harley-Davidson
Help stop the spread of COVID-19 in Lee County
---
7/15/2020
UPDATE: NEW EVENT LOCATION
This event will be held on July 18, 2020 at a new location.
---
FOR IMMEDIATE RELEASE
FORT MYERS – – In accordance with CDC and local health authority guidance to slow the spread of COVID-19, Rockstar Harley-Davidson has made the difficult decision to cancel, postpone or limit previously scheduled events where large gatherings are anticipated and social distancing becomes difficult. 
We are OPEN to serve local Harley rider needs. Current Hours
Impacted Events:
CANCELED Sat Jul 18: Riding for the Blue Rally 
CANCELED Sat Jul 18-Sun Jul 19: Hawaiian Luau Open House Party
CANCELED Sat Jul 18: Bikini Bike Wash
Check our website events page for the most up to date event information.
The health and safety of you and our team is of utmost importance to us. We ask if you or someone in your household is sick, stay home. When you visit the dealership, please practice good hygiene and social distancing as much as possible. Curbside service, shipping and pickup/delivery services and are also available. Feel free to contact us ahead of your dealership visit with your needs so we can strive to provide a smooth visit.
For questions contact us online at rockstarharley.com.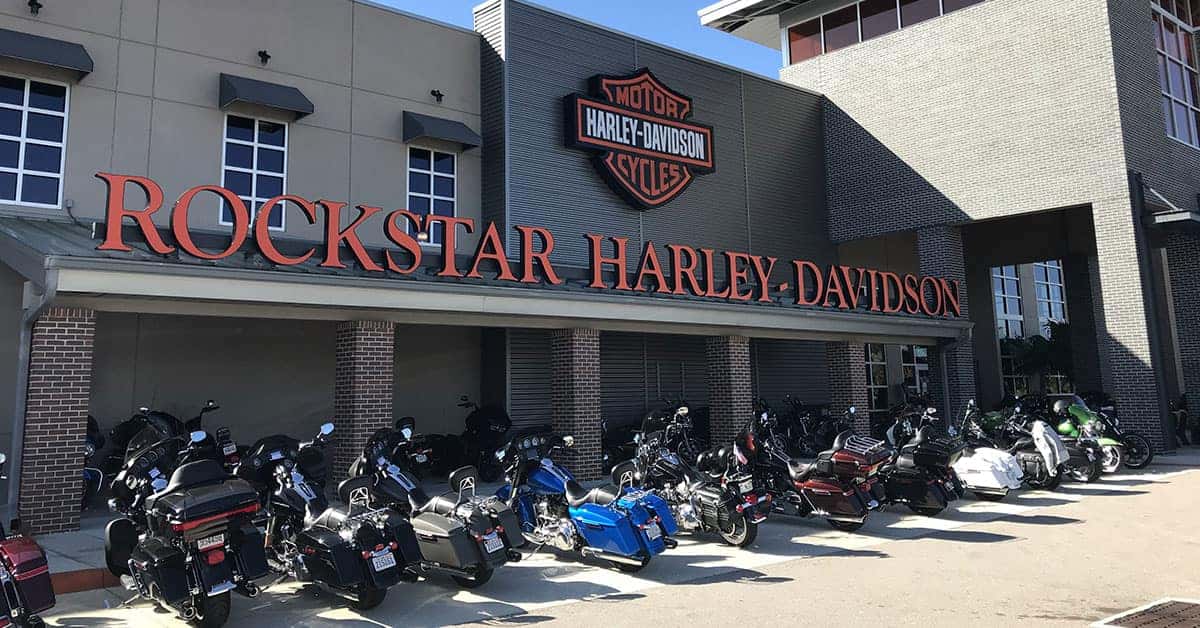 ---